To all HNSKY users,
HNSKY planetarium program version 4.1.3 has been released. There are two new features:
- Search query in the online database of Simbad. So you can type now things like "fw peg" or "Owl Cluster" and hit the Simbad button.
- The RA, DEC grid below the horizon is now differently coloured.
See the screenshots below
Simbad button was added to the search window: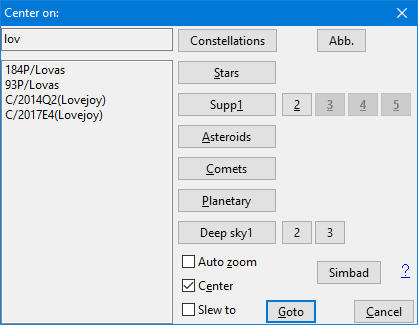 Below the horizon the RA, DEC grid has different colour: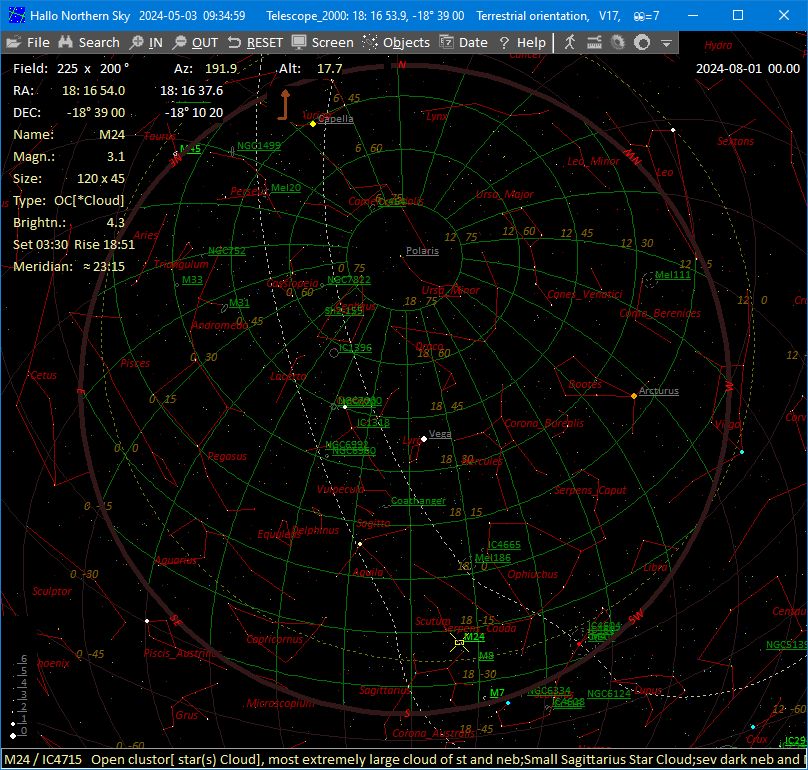 Clear skies, Han
http://www.hnsky.org