To all HNSKY users,
HNSKY planetarium program version 4.1.12 has been released. There is are two changes:
The "go to" window. The input for a ra & dec position is more flexible. You can type something like
12 30
45 50
or
12 30 15.4
45 50 15
or
12h30m15.4s
45d50m15s
So it is easier to copy a position into. Same for the large field at the bottom where you can paste a ra & dec position.

Added the "slew_to" option for telescope mounts. If checked the mount goes directly to the searched object.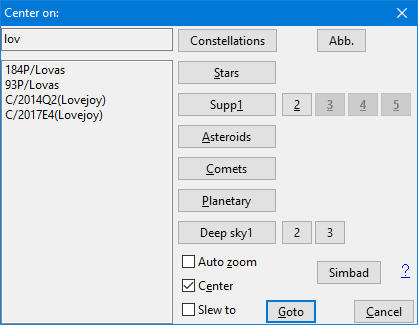 Clear skies, Han
http://www.hnsky.org